You ready to get big, babe?
Hey, I'm Ona Artist, founder of YourBestInsta.com. I started YBI in 2019 with one goal – to help other models achieve the level of success I've enjoyed through my Social Media Empire, which includes my 5.5M IG and my top earner fan site. Social media is the # 1 funnel for any kind of model monetization, and that's what I teach – how to make it on social media so you can make life-changing money. To succeed in today's competitive market takes Hotness, Hustle, and How-To. You have the Hotness and the Hustle, and I give you the How-To. So check out my various offerings below, and let's start working together to get you the freedom, fame, and fortune you deserve! xoxo – ONA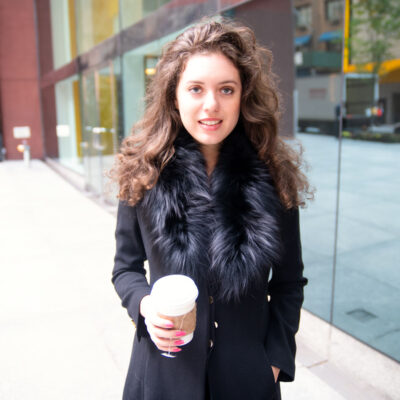 The Social Success Intensive
The Social Success Intensive is the only online course in the world that teaches models how to succeed on ALL socials so they can funnel that success into major fan site income as well as other forms of monetization. Composed of four modules – Story (Perfecting Your Brand), Show (Producing Great Content), Share SFW (Instagram, Tik Tok, Facebook, and more) and Share NSFW (Twitter, Reddit, Adult Sites, and more) – each module is taught one week per month and includes a group Zoom, tons of informational tutorials, materials and worksheets, lifetime membership in the Social Success Club, PLUS $4000 in FREE Promo, so the class basically pays for itself! Take the Social Success Intensive NOW and secure unending success for your Social Media Empire!
Every COMPLETE Social Success Intensive Pays for Itself
With $4000 in FREE Promo on OnaArtist's pages!
The practical knowledge you need to make it big!
My 4-week SOCIAL SUCCESS INTENSIVE will teach you to:
The Social Success Intensive covers Instagram, Tik Tok, Facebook, Twitter, Reddit, 18+ Free Sites, and more!
No one knows more about social media and fan sites than I do. My IG – @OnaArtist – has nearly 5.5 million followers. I also have over 500k on Twitter, have had up to 500k on Tik Tok, my FB Fan Page has over 100k followers, and I have almost 100k karma on Reddit. And unlike many models, all of these are REAL followers (take my class, and I'll teach you to tell the difference!). Further, I am a top earner on OnlyFans and make a lot of money promoting myself on a wide array of free adult promo sites. What's more, my Social Media Empire is growing by thousands of followers every day, so I know how to get growth. I also wrote the first academic analysis of the IG modeling world for Rhizome magazine back in 2016, entitled "The Self-Made Supermodel." Finally, I've created a successful international art career based in part on the representation and analysis of the online modeling world. I'm excited to share all my expert know-how with you!

Read my free "How I Hit 3M" infosheet
Get $4000 in FREE promo when you sign up for the Social Success Intensive
When you sign up for my Social Success Intensive, you get $4000 worth of promo FOR FREE. You also get major discounts on going live with me and buying shout outs during the course.
Before taking Ona's class I didn't really know my style, but she really helped me figure out my personality and unique brand. In our very first meeting she made some great suggestions about posing and props that helped me get a lot of engagement. Overall she helped me refine my profile, and now I'm getting more followers.
I just finished YBI's Million Follower Immersive and I would highly recommend this class to anyone who wants to build their Instagram. Before I started the class I was losing followers on the daily and it felt like it was impossible to grow on Instagram again. My follower count started at 164k and after 10 weeks I ended at 214k and still growing!
I loved the class and learned so much from it. I'm incredibly happy I took it. Ona is great, super upbeat, positive, and she really has a skill for teaching. It was 100% worth the investment (and I honestly think you could charge more even lol).
Your Best Insta was a game changer for me. Not only did it help me come up with content ideas for Instagram and help me build my Instagram and leverage it, but it also taught me how to make more money on Onlfyans and multiple social media platforms.
I really enjoyed the girl-time part of the YBI Million Follower Immersive. The Zoom meetings were really helpful in making me feel more comfortable and inspired as an Instamodel. Since doing the class I've found my groove, my page is more active, and my clicks on link in bio are way up.
Thanks to the Million Follower Immersive my growth went from declining to getting anywhere from 700-1,300 new followers a day. Having Ona's guidance really helped me take my page to a whole new level. She is absolutely wonderful to work with and has a wealth of knowledge to share!
I've never really had a mentor before, but Ona is now mine. She's super great to work with, has so much knowledge, and her class instilled me with confidence and excitement for what I do. I'm so glad I took her class!
I really loved the Zoom Meetings for the Million Follower Immersive. These meetings were extremely helpful for learning in even greater detail about the material provided, and it was also great to connect with Ona and everyone else in the class on a weekly basis. The class greatly exceeded my expectations!
I'm just gonna say it: Covid-19 changed everything. Women who work their sexy online are finally getting the respect they deserve, which means getting big on social media can help you realize all your dreams. Just look at me. I've leveraged my huge following into an international art career, an online mentoring business, and major OnlyFans income. Get big on socials, and you can go anywhere. Case in point? Check out this list of the media outlets that have covered me because of my socials:
Are you ready to get what you deserve?
Facts: Way too many babes start their social media efforts off without any real knowledge of the game, which only leads to tons of wasted time and unfulfilled dreams. You need expert knowledge NOW so you can stop making mistakes and start making money. My Social Success Intensive will give you that knowledge.
Take my Social Success Intensive and get HUGE!