The Social Success Intensive
Everything you need to know to succeed on socials so you can get MODEL RICH!
The YBI Social Success Intensive is the only online course in the world that provides a comprehensive approach to succeeding on socials so you can funnel that success to major fan site income. Based on the YBI Method – Story/Show/Share – which the entertainment industry has been using for over a century to make big stars, big hits, and big bucks, this all-encompassing course covers everything from branding, business-planning, and content production to posting viral hits, getting huge growth, and making bank off your followers and fans. All the major SFW social sites are included – Instagram, Tik Tok, Facebook, and more – as are the major NSFW sites – Reddit, Twitter, and various free 18+ promo sites.
The Social Success Intensive is offered once each month and is composed of four modules: Story, Show, Share (SFW), and Share (NSFW). One module is taught each week via Zoom. And every course comes with as much FREE promo as you pay for the class PLUS 10k guaranteed IG followers, so the class makes you money!
There are four modules (one per week for four weeks) to the Social Success Intensive. Every module includes one three-hour group Zoom with OnaArtist, as much FREE promo as you pay for the class, lifetime membership to the Social Success Club (our private Telegram channel for networking and advice), and you are guaranteed to gain 10k followers on Instagram. You also get the following:
There are also a large number of module-specific documents and worksheets, including:
Before taking Ona's class I didn't really know my style, but she really helped me figure out my personality and unique brand. In our very first meeting she made some great suggestions about posing and props that helped me get a lot of engagement. Overall she helped me refine my profile, and now I'm getting more followers.
I just finished YBI's Million Follower Immersive and I would highly recommend this class to anyone who wants to build their Instagram. Before I started the class I was losing followers on the daily and it felt like it was impossible to grow on Instagram again. My follower count started at 164k and after 10 weeks I ended at 214k and still growing!
I loved the class and learned so much from it. I'm incredibly happy I took it. Ona is great, super upbeat, positive, and she really has a skill for teaching. It was 100% worth the investment (and I honestly think you could charge more even lol).
Your Best Insta was a game changer for me. Not only did it help me come up with content ideas for Instagram and help me build my Instagram and leverage it, but it also taught me how to make more money on Onlfyans and multiple social media platforms.
I really enjoyed the girl-time part of the YBI Million Follower Immersive. The Zoom meetings were really helpful in making me feel more comfortable and inspired as an Instamodel. Since doing the class I've found my groove, my page is more active, and my clicks on link in bio are way up.
Thanks to the Million Follower Immersive my growth went from declining to getting anywhere from 700-1,300 new followers a day. Having Ona's guidance really helped me take my page to a whole new level. She is absolutely wonderful to work with and has a wealth of knowledge to share!
I've never really had a mentor before, but Ona is now mine. She's super great to work with, has so much knowledge, and her class instilled me with confidence and excitement for what I do. I'm so glad I took her class!
I really loved the Zoom Meetings for the Million Follower Immersive. These meetings were extremely helpful for learning in even greater detail about the material provided, and it was also great to connect with Ona and everyone else in the class on a weekly basis. The class greatly exceeded my expectations!
Below are specifics on each of the four modules that make up the Social Success Intensive. Each monthly class includes all four modules presented in order on Weeks 1, 2, 3, and 4: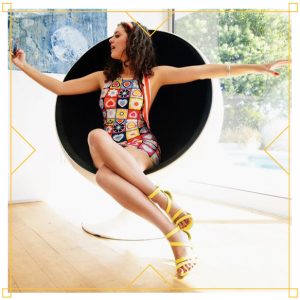 Finding your brand, business-planning your strategy, and roadmapping your success
Your journey to success starts where every journey does – with your Story. Otherwise known as your "Brand" or your "Why," your Story is what's going to guide your content production, set you apart from the competition, and inspire free followers to become paying fans. To help you find your Story, this class does a deep dive into your Five Facets, your Energy Triangle, your Magic Device, and your Style Bio – all the elements that go into creating a must-follow YOU on social media and fan sites. We'll also do a mini-business plan of your entire socials and fan site empire so you can be confident everything you're doing is working optimally together and giving you a competitive advantage that leads directly to high profitability. Finally, we'll draw up your "Roadmap to Social Success" so you have a one year and five year plan to follow every day that will simplify and energize your production, inspire your posting, guide your growth, and ensure your successful monetization. As we say at YBI, your STORY is the SECRET to your SUCCESS!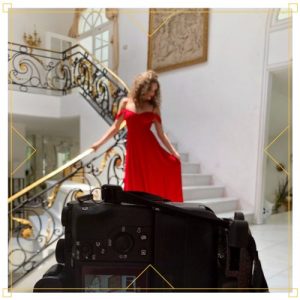 Shooting awesome photos, producing amazing videos, and touching them up to perfection
As we all know, Content is King (or should I say, Queen!). The single most important variable in getting huge growth and making big money is having eye-catching content. And that's what we cover in this module. I'll teach you how to plan for, execute, and process the results of a photo shoot, as well as how to film, edit, and finalize various kinds of video. I'll also work with you on making the best creative decisions so you can always have perfect outfits, locations, poses, and content types. Finally, I'll teach you my very own professional touch-up method – which includes softening, sculpting, blemish removal, brightening, cropping and more – so that your content can outshine your competitors and drip with the "IT" factor that brings the followers pouring in. In essence, I'll teach you everything you need to put on an amazing SHOW!
The Share Module (for "Safe For Work" Platforms)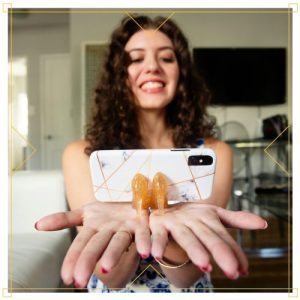 Creating must-follow profiles, posting engaging/viral content, and getting huge growth
Focusing on the SFW platforms (Instagram, Tik Tok, Facebook, and more, plus Telegram for model networking), this module provides you with all the tricks, techniques, and trading/promo secrets you'll need to get your accounts exploding with followers. In the YBI universe, Share refers to everything you need to know to get huge growth: how to optimize your profile for ultimate conversion so that the algorithm continually suggests your page to new users; how to discover, produce, and post viral content that boosts your engagement and motivates your followers to visit and convert on your fan site; and how to engage in a wide array of growth tactics to make sure your follower count, suggestion reach, and fan site clicks are continually going up. You've got your Story and produced your Show – now it's time to SHARE it!
The Share Module (for "Not Safe For Work" Platforms)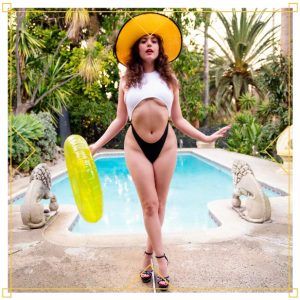 Optimizing your accounts, diversifying your monetization schemes, and getting huge growth and income
Focusing on the major NSFW platforms – Reddit, Twitter, and other socials and free sites that allow 18+ content – this module covers everything you need to know to grow your followers and fans and improve your monetization ROI in the adult world. This includes how to guarantee that all your account profiles and posting processes are as awesome as they can be; how to offer a wide spectrum of money-making opportunities so you can profit off as many niches, interests, and outlets as possible; and how to keep your fan count and income on the rise through a constant, efficient and effective posting regimen on all the 18+ social and free promo pages. Most models are missing out on major financial opportunities simply because they don't know the numerous growth and payment opportunities that are out there in the adult world – our NSFW SHARE module will fix that for you!